Our Treatments
SPA Starters
SPA a la Carte
Signature Spa Treatments
SPA Kids
In your room
Promotions
SPA Starters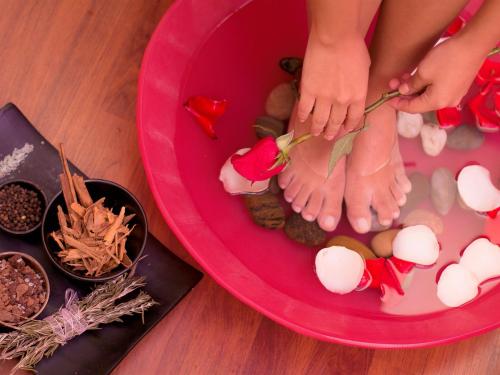 Mayan Foot Ritual 20 '
A unique experience filled with unforgettable magical moments, which gives another dimension to the concept of wellness, treatment invites retrospection and gives vitality to the road ahead. It consists of a knee to feet wash, exfoliation and hydration with a hot stone massage to relieve fatigue.
SPA a la Carte
MASOTHERAPY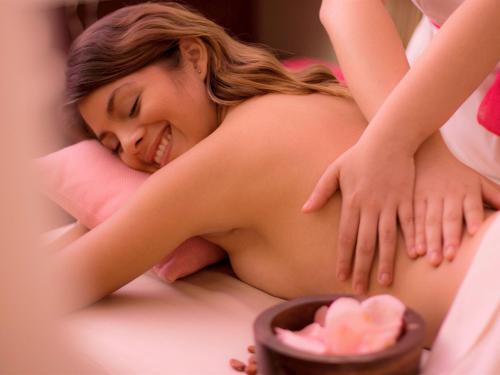 Holistic Relaxing Massage 60 '/ 90'
Massage of low to medium pressure, harmonious and sedative that relaxes you to an emotional level that relieves tension and hydrates your skin.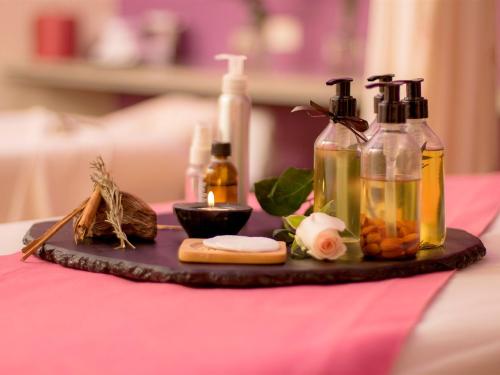 Deep Tissue Massage 60 '/ 90'
Massage Therapy that works on the muscular system at a deeper level. It is focused to relax the muscles and relieve tension, using a specialized and personalized technique.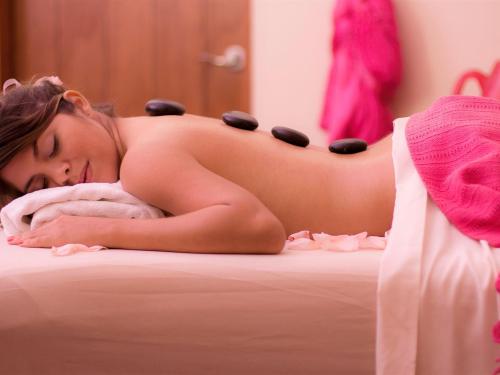 Hot Stone Mayan Massage 90 '
Massage designed by our SPA Chef with curative herbal oil, utilizing the old and 100% mexican "rebozo" technique and hot stones, which has anti-inflammatory benefits.
* It is suggested to have heat tolerance
Back Massage 45 '
Specific massage where they make deep level manipulations decontracting the muscles from the waist up.
GOURMET EXFOLIATIONS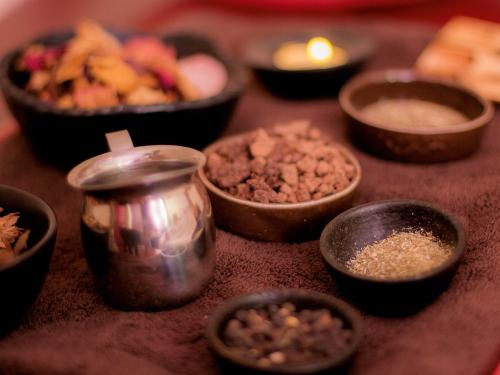 Body Exfoliation Á la Carte 45 '
We offer you the benefits of our ingredients in herbs and spice menu, where you can choose from the many different mystical and medicinal treatments for your skin, with the benefit of removing impurities from your skin.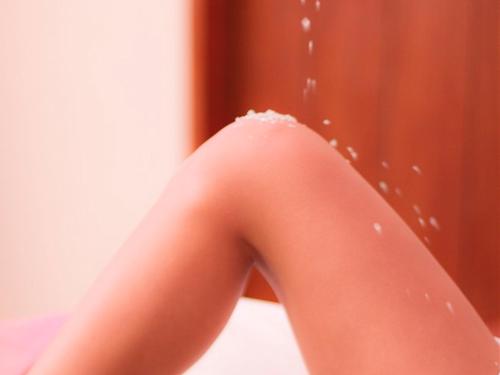 Body Seasonal Exfoliation 45 '
We take what nature gives us every season, and elaborated four natural recipes to exfoliate your skin that removes the dead cells and invigorates your mind and body.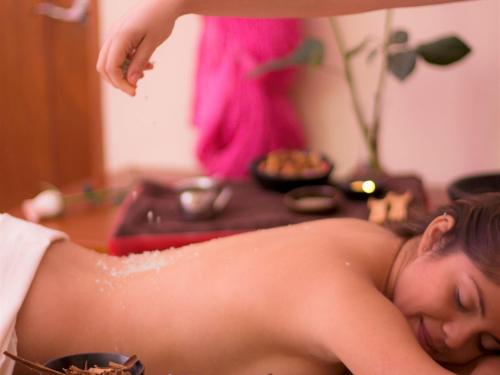 Body Scrub of the Day 45'
The scrub is a house mixture of organic ingredients like cacao salts, to which we add dehydrated rose petals, oils and pulverized spices that we select at the time of treatment according to the personality and needs of our customers.
The treatment activates the circulatory system, invigorates and through micro abrasions eliminates dead cells and is accompanied with a hydration with natural oils.
You should not use any depilatory method 24 hrs. before treatment.
FACIALS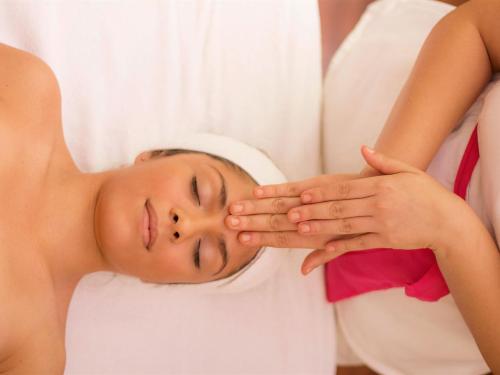 Deep Cleansing Facial 90 '
Original and sophisticated facial cleansing treatment formulated with natural ingredients, that manages to purify and balance the skin, reducing pores, irregularities and remove impurities. Includes extraction.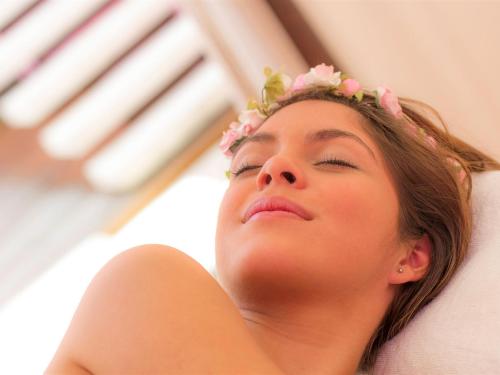 Oxygenating Facial 60 '
High cosmetic: This treatment links Cytokines and Oxygen defending the skin from environmental stress which causes aging, leaving the skin glowing, smoother and firmer. This facial is a real defense against the passage of time, dramatically corrects the main signs of aging leaving the face looking younger and healthier.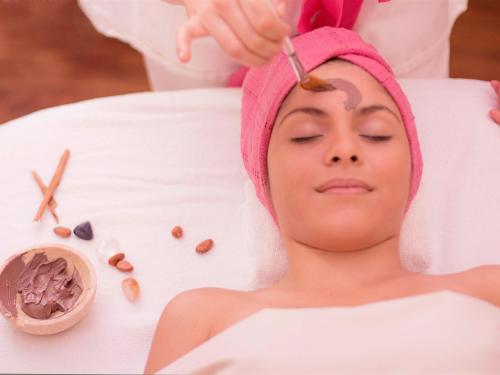 So Delicate Facial for "Sensitive Skin" 60 '
All products used are hypoallergenic and dermatologically tested for sensitive skin, which soothes and reinforces, helping them look and behave normally and healthy given it an extraordinary luminosity. Suitable for facial skins exhibiting external aggressions and symptoms of sensitivity which can respond easily to cosmetic treatments.
Purifying Facial for "Oily Skins" 60 '
Treatment that gives your skin a clean matte finish free of pimples and blackheads and leaves a uniform appearance. Also acts in helping to prevent the formation of acne spots, providing a balance of water and fat. This great combination of different components in close harmony with nature provides specific solutions for oily skin or skin with acne problems.
Moisturizing Facial for Men 90 '
Men's facial that helps in eliminating toxins from your skin and give back the energy and vitality it needs, with aromas that enchants. Includes the exclusive Facial Massage "Shi-Zen D-Tox".
Timexpert Facial for "Mature Skin" 90 '
Inspired by the latest advances in cosmetic surgery and the very mechanisms of "self-regeneration" of the skin, this facial is a cutting-edge approach to combat wrinkles and expression lines: combating wrinkles from within that fills and inhibits acting against facial expression lines without resorting to micro-injections. Includes relaxing back massage.
Xocolaterapy Facial 90 '
Luxurious facial with our proprietary chocolate formula which imparts great effects in skin repair, especially designed to drain and promote blood circulation, increases firmness and elasticity of the tissues, promotes the synthesis of collagen and elastin. The skin is hydrated, comfortable, elastic, firm and radiant youth. Moreover stimulates the olfactory system producing a state of relaxation and wellbeing. Includes "Xocolate" massage on back.
• We suggest you contact us to book a free diagnosis with our specialists prior to scheduling your facial.
• *All our facials are crafted with high quality branded cosmetics products.
HANDS & FEET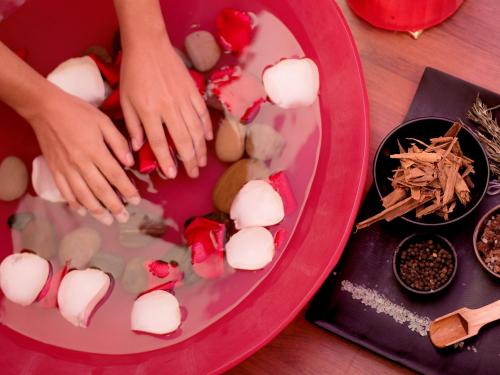 Xocolate & Spice Treatment 90 '
Treatment that involves wrapping your hands with a warm chocolate coating that is allowed to act on the skin. Feet and hand are previously sanitized and exfoliated with spices, polish on nails are removed (if any) and to finalize a cream massage to seal and ultra-hydrate.
Manicure SPA 60 '
Delicate manicure treatment which includes cleansing, exfoliation, cuticle push or removal, filing and a sweet hand massage and nails polished.
Pedicure SPA 60'
Repairing treatment for feet, disinfection, exfoliation, cuticle and nail treatment, foot massage and nails polished.
* Products of the highest quality, organic and vegan.
Signature Spa Treatments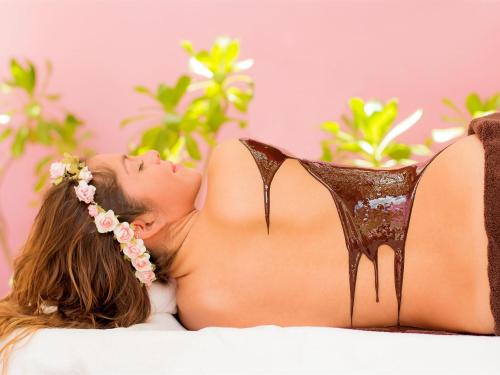 Rosas & Xocolate Experience 180 '
Treatment consists of 3 stages.
Xocolate Experience 160 '
Treatment consists of 3 stages.
Rosas Experience 120 '
Treatment consists of 3 stages.
* For details please refer to one of our experts.
SPA Kids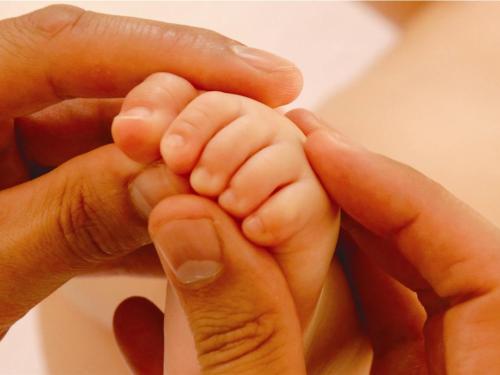 Xocolate Relaxing massage 35 '
Massage with chocolate oil that activates the happiness of your little companion, includes a delicious tasting sampler.
Body Treatment "Magic Sparkles" 45 '
Massage with soothing and moisturizing gel that will leave sparkles all over the body accompanied by a surprise.
Xocolate Facial 35 '
Absorbent Facial with a delicious chocolate aroma that leaves child's skin dramatically soft.
Ritual Rain of Roses
Magic ritual that renders a delicate knees to feet massage with oils and roses, while enjoying a chocolate ice cream.
Bubble Bath 20 '
They will enjoy a spa that relaxes and calms with the magic of bubbles, if desired, if you are a guest of the hotel it may be done in the comfort of your room.
Additional recommendations for the SPA kids program
• Requires adult supervision for all services provided to children.
• Children should wear bathing suits in order to participate in our program Kid's Spa.
In your room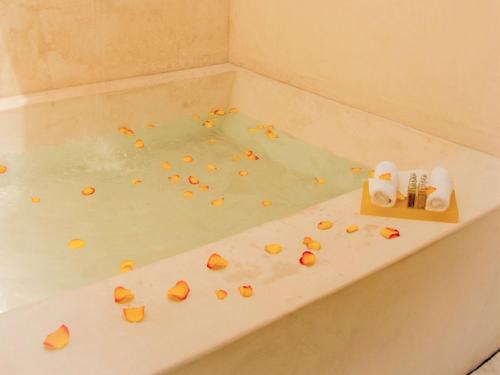 If you want maximum indulgence under the stars, enjoy the stunning open-air bathtubs available in your room. Our special preparations of our specialists that brings to your room, accompanied by some of our delicious drinks available in our SPA.
SPA Boutique
In our SPA you can find articles of personal care, home support, gift certificates and souvenirs.